How to Make Sense of Overlays, Reports & Permits When Building
Jan 23
If you've decided to build a new home, you'll be keen to move in and enjoy it as quickly as possible. The good news is that when you choose modular construction, your home can be built in as little as 12–16 weeks, which is generally much faster than traditional stick-built houses.
However, no matter how you build, before construction can commence there are some essential inspections, reports and approvals that you will need to arrange. Exactly what you need for your project will depend on the location of your block, the nature of the surrounds and the council requirements that apply. The time it takes will also vary, but an experienced builder will offer advice, assistance and support to help you tick all the boxes and get your home built as soon as possible.
Getting your head around all the pre-construction requirements can be overwhelming. So, if you're in the early stages of planning your new home and would like a heads up on what to expect, read on for an overview of the overlays, reports and permits that may apply to your project.
Overlays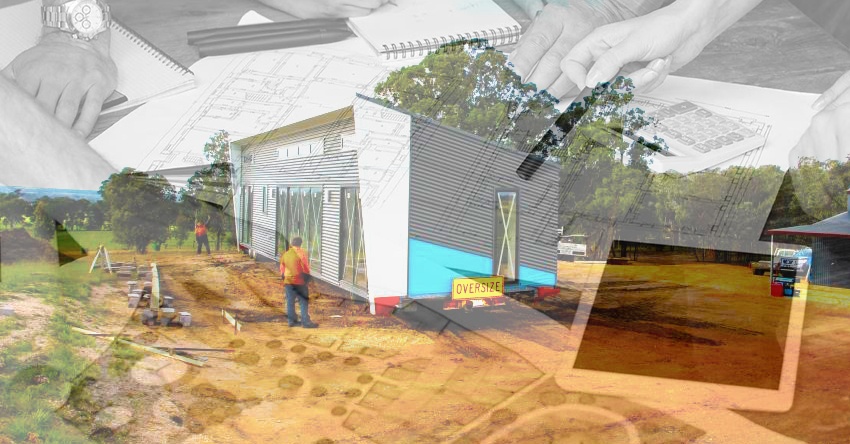 No matter where you build, your property will fall under a land zone (such as residential or rural), which governs how the land can be used. Additionally, if your block is in Victoria, it may also be subject to one or more planning overlays which relate to a specific area or feature of the land. Some of the more commonly seen overlays include:
Erosion Management Overlay
Environmental Significance Overlay
Floodway Overlay
Heritage Overlay
Neighbourhood Character Overlay
Significant Landscape Overlay
Vegetation Protection Overlay
You can find out which overlays apply to your property online at VicPlan. If any apply, you will need to organise the necessary assessments or reports that are required and follow the recommendations for design plus any additional requirements. For example, if your property is located in an area with a Bushfire Management Overlay, you'll need a Bushfire Management Statement which may state that you need to install a water tank, reduce canopy cover and keep vegetation 5m clear of the house.
Site Engineering Reports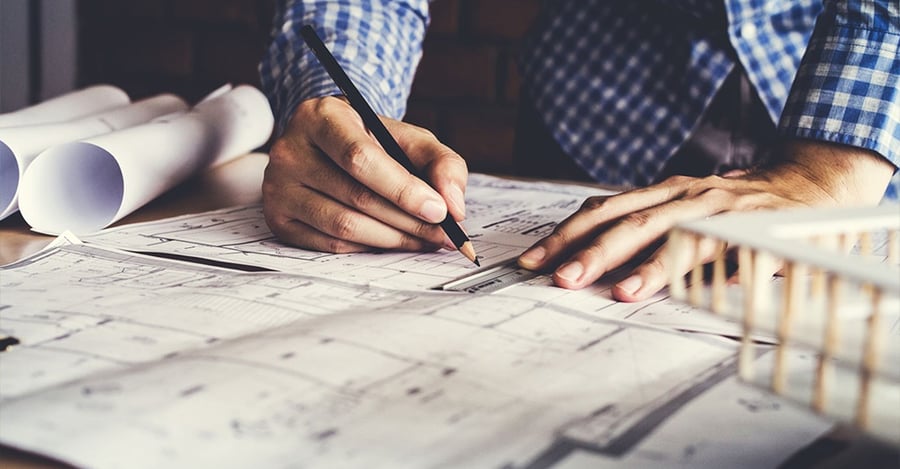 Before your design drawings can be finalised, there are a number of reports that may be needed. What you will need for your site depends largely on the overlays that apply on your land. Those that we commonly see include:
Feature survey: Early in the design phase a land surveyor will conduct a detailed survey of your block to identify the natural and man-made structures that exist on your land and the surrounding property. This may include buildings, drains, fences, retaining walls, connected services, as well as trees, contours and ridges. Your designers, builders and local council will use the information to ensure the planned design is appropriate for your land.
Geotechnical report: If you require this report, a geotechnical engineer will need to be engaged to complete a range of soil tests on your property. They will collect samples from various depths and locations, perform a detailed analysis and provide you with an in-depth report on the soil profiles of your site. This information is used to identify any underlying soil issues and to determine the design specifications for the footings.
BAL Assessment: For property situated in a bushfire-prone area, a Bushfire Attack Level (BAL) rating must be obtained. Your BAL rating will be identified by a qualified assessor who will visit your site and provide ratings on a range of features including the slope, vegetation type and its proximity to your site. They will apply one of the six BAL ratings, which then has implications on certain design features and materials that can be used in your home.
Bushfire Management Statement: If your property is deemed to be in a high-risk bushfire-prone area, a Bushfire Management Statement (BMS) may also be required. This involves a more detailed report which often includes additional requirements to ensure adequate defendable space, such as tree or vegetation removal and installation of water tanks.
Land Capability Assessment: If your block is not yet connected to sewerage, you will need a Land Capability Assessment (LCA). The purpose of this report is to determine the best solution for wastewater management. The assessor will perform an inspection to identify land features and take soil for analysis, before preparing a report that shows where your system should be located to reduce the impact on the environment.
Other reports: In addition to the above, if there is significant existing vegetation on your site you may need an Arborist Report (to advise on removal of trees). Plus, if you're building on an exposed site you may require a Wind Classification Report (which identifies the wind speed class) to ensure your home is designed and built to withstand the anticipated conditions.
Permits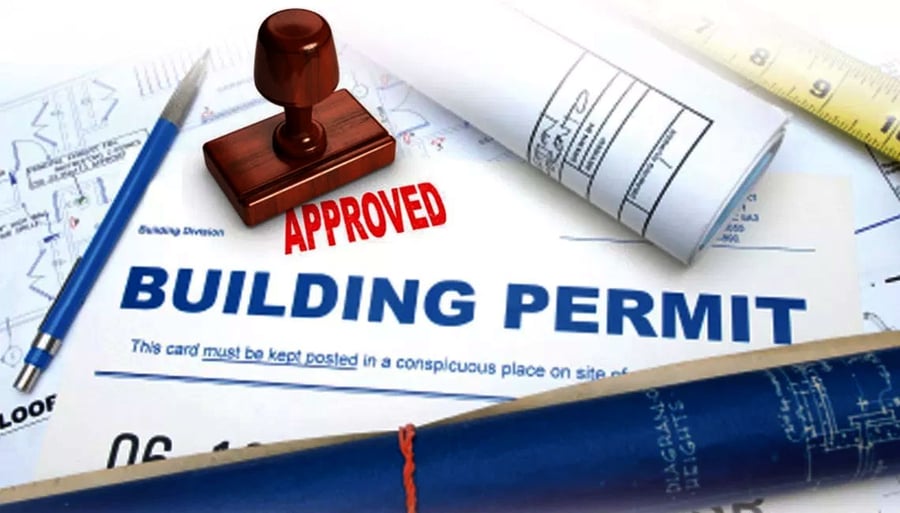 To satisfy legal requirements, you will need to obtain the necessary planning and building permits.
Planning permit: If your council requires you to obtain a planning permit (VIC) or a development application (NSW), you will need to have it submitted and approved before any construction can begin. Depending on the complexity of your application, approval can take anywhere between 3–6 months (or in some cases longer). To submit your application you'll need to complete the necessary forms and include any plans, reports, assessments and other documents specified by your council. Completing this on your own can seem a little daunting (and at times frustrating!). At Anchor, we lodge and track the progress of the application for you, which takes the stress out. We also make sure all the required parts are submitted correctly and do regular follow-ups to ensure the process goes smoothly and progresses as quickly as possible.
Building permit: A building permit needs to be obtained prior to construction commencing. The application for this goes through your building surveyor. Once approved, construction can begin.
Your Builder Can Help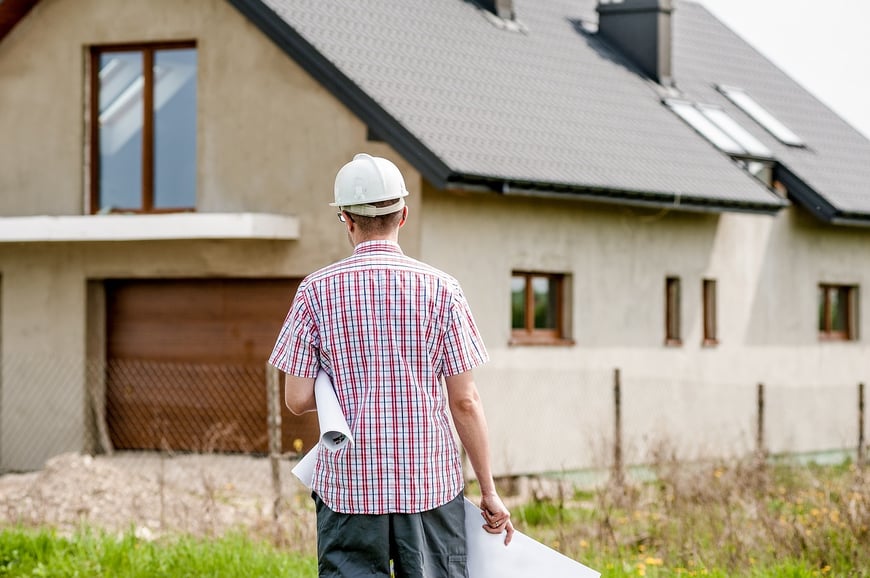 The thought alone of navigating the pre-construction phase can be enough to give you a headache! But when you partner with the right builder, they'll use their experience to take you through the process one step at a time. They'll explain who you need to complete the inspections and assessments, and may even provide recommendations on who you should hire. They'll ensure that all the plans, reports and assessments are included in your planning application (if required) and do regular follow-ups to keep it moving. So not only will they take the stress out of the pre-construction phase, they can also help you to get it finalised faster.
Over to You
Would you like to find out more about the overlays, reports and permits that may apply to your property? We're always happy to help – get in touch on 03 5145 7110 or post a comment below.